Getting Certified & Implementing ISO 37001?
General Overview of Anti-Bribery Iso 37001
At a glance, you can say that ISO 37001 is a tool that helps different organizations in developing and maintaining integrity. It is the only way through which you can improve the transparency of all the activities that are going on in your organization. It offers a pathway to integrity. Provided that you have an effective Anti-Bribery Management System, you don't have to ever again worry about bribery and other related frauds within the organization.
ISO 37001 has been used by a handy tool by the organization, its stakeholders, investors, business partners, and any other person related to the organization to understand the status of the organization regarding bribery. It is an investigatory and reporting tool that creates a conducive environment for the appointed editors to work indecently and accurately report to the company.
The Core Steps and Concrete Measures of ISO 37001
ISO 37001 is not a very difficult standard to understand. There may be some technical terms used that you may not understand, but we will put everything to light in simple English. You don't have to go through the entire document, though encouraged if you have time. We have summarized its content in the following section using seven basic steps.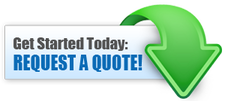 What are the requirements for ISO 37001 Certification?
You may be interested in getting an ISO 37001 certification for your company. That is good, but do you know the requirements? An organization is required to develop and implement an Anti-Bribery Management System that operates according to the standards outlined in the ISO 37001 itself to help in curbing bribery. That is not negotiable if you have to get the certification that is very beneficial to you.
In simpler terms, an organization is required to have the following best practices to be considered for ISO 37001 certification:
How to get Anti-Bribery ISO 37001 Certification
We may have not included everything that needed to be included about the ISO 37001. However, we have given you an insight into what is about and what your organization needs to get certified. Certification is done through third parties that are licensed to do it. That means that you will be working with qualified and experienced auditors during the certification process.
Certification is done at your own convenience. If you have an effective ABMS in place and need certification, then you can rely on ISO-Pros to walk you through the process. When hired, we will come to your organization for day one of auditing. We are all experts with many years of experience in auditing organizations across all sectors.
ISO 37001 certification with ISO-Pros is a cost-effective process that will give the reputation that you need. Just contact us to discuss everything that you need and what you stand to gain for using our services.